Regular boiler checks and maintenance can be easily overlooked, but there are major benefits to having your boiler serviced. This post will go through the main reasons why you should have your boiler serviced once a year.

At Greenside Plumbing & Heating our heating engineers service boilers across Hexham, Ryton, Newcastle, Gateshead & Ponteland give us a call to book yours on 07506 544773.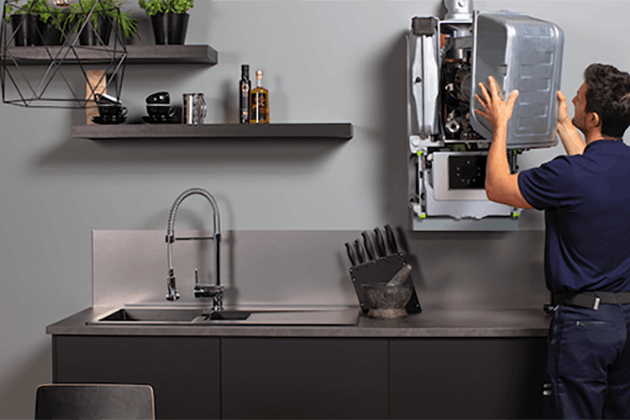 What are the benefits of an annual boiler service?
Take Care of Those You Love
A faulty boiler can be quite dangerous. An annual boiler service can help prevent fires, explosions, gas leaks, and carbon monoxide poisoning. Carbon monoxide is a lethal gas that can kill fast and unexpectedly. Installing an audible carbon monoxide alarm, in addition to an annual boiler service, can help safeguard those you care about from carbon monoxide poisoning.

Lower Your Energy Bills
An annual boiler service can ensure that your boiler is running as efficiently as possible while also reducing heating fuel wastage. This will not only save you money on your energy costs, but it will also minimise your carbon footprint and environmental impact.
Reduce the cost of boiler repairs
By servicing your boiler on an annual basis, you can increase the reliability of your heating system, reduce potential boiler repairs, and extend the life of your boiler. Regular checkups and maintenance may reveal minor flaws that, if left unresolved, may lead to more serious problems, increase future repair expenses, or delay the potentially costly requirement of replacing your old boiler.

Ensure Your Boiler Guarantee
Is Valid If you do not get an annual boiler service on a newly installed boiler, your warranty may be voided. Many manufacturer warranties require your new boiler to be serviced every twelve months by a Gas Safe registered engineer. The Ideal Guarantee for its Logic and Logic+ boiler lines, for example, specifies, "The boiler must be maintained by a Gas Safe registered engineer once every 12 months. If this condition is not met, the boiler guarantee will be voided."

Avoid a winter boiler breakdown!
It is best to have your boiler serviced annually before the colder months arrive. Nothing is worse than attempting to turn on the heating in the fall and discovering a problem. Servicing your boiler before the cold spell can help spread the cost because you won't be paying for greater fuel consumption while the warmth is turned off.

Continue to be Legal (Businesses & Landlords Only)
Gas safety certificates must be provided every twelve months for both commercial and rental properties. Boilers, piping, flues, and other gas appliances are required by law to be serviced and maintained in a safe state, with Gas Safety Records easily available and kept on file for two years. It is advised that a yearly boiler service be performed concurrently to ensure gas appliances are in good working order.
Are you ready to book a boiler service?
Our Gas Safe registered engineers serve Ryton, Hexham, Newcastle, Gateshead, Corbridge, and Ponteland. You can book a service by contacting us at 07506 544773 or sending us a message through our contact form, and we will get back to you as soon as possible.