Boiler installation based in Greenside, Gateshead
Boiler installation services are offered throughout Ryton, Hexham, Newcastle, Gateshead, Corbridge and Ponteland.
Are you looking for a new boiler that will serve you well for many years to come? Then look no further than the team at Greenside Plumbing & Heating which specialise in new boiler installations. Call us on 07506 544773 and request a free quote on a new boiler.
Jump to:
Our Boiler Installation Services
Whether you have a boiler that keeps breaking down on you or is becoming too expensive with lofty heating bills, we can replace your boiler with a model that's energy-efficient and great value for money.
We take pride in offering our customers a fantastic service that's great value for money. To get an idea of how much it will cost, please click the button below to get an instant estimate on a new boiler installation. All you need to do is answer a few questions so we can tailor this estimate to you.
From helping you choose the best boiler to suit your budget and heating requirements, to installation, we're here to guide you through the process of getting a new boiler in a way that's straightforward and hassle-free.
MORE:
- Do you need to replace your boiler?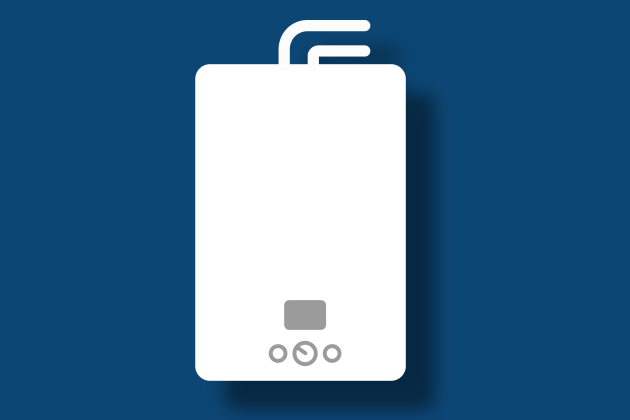 Benefits of installing a new boiler
Replacing your old boiler with a new one has plenty of advantages. Our professional and highly knowledgeable heating engineers have put together our reason why you need to get a new boiler.
Reduces energy bills
A new boiler is more efficient, which means it uses less fuel to heat your home and therefore keeps your energy bills to a minimum.
Smaller in size
If you have an older boiler, you may notice it take a lot of space and is very noticeable. Newer boilers have been not only designed to be smaller in size but are also designed so they can be installed inside a kitchen cabinet, making it discreet.
Quieter boilers
You may have noticed that your existing boiler is making strange sounds and noises. This can get frustrating over time, you will be glad to know that newer boilers run quietly so you do not need to worry about the sounds getting louder.
There are plenty more reasons why you need to consider getting a new boiler installed, to find out more, speak to our heating engineers throughout Ryton, Hexam, Corbridge and Ponteland by viewing our contact details down below.
MORE:
- How to plan a boiler installation
- Benefits of installing a new boiler
Why You Should Choose Our Boiler Installation Services
From start to finish, our friendly and professional heating engineers are happy to offer you their expert advice and opinion so you can choose the right boiler that meets your requirements. We have installed a range of boilers throughout Ryton, Hexham, Newcastle, Gateshead, Corbridge and Ponteland, you can browse through our projects by heading over to our gallery page.
Gas Safe registered
For full peace of mind, please be aware that our engineers are all Gas Safe registered and time served. In case you haven't come across the Gas Safe register, this is a legal requirement for anyone who carries out work with gas because it shows that the engineer in question has all of the experience, training and qualifications to safely work with natural gas.
Worcester Installers
As proud Worcester Installers, Greenside Plumbing & Heating can confidently offer professional assistance on all Worcester boilers whenever and wherever it is needed. If you are looking to get a new Worcester boiler but aren't sure which one is right for your home, we can help! We can help throughout Ryton, Hexham, Newcastle, Gateshead, Corbridge, Ponteland, and the surrounding regions.


Ideal Installers
The award-winning Logic Max Combi and the unrivalled premium Vogue Max Combi boilers are part of the Ideal Heating combi line. Both versions are available in a variety of outputs, allowing them to heat homes of varying sizes and we can help install them!

We install quality boilers
We want to ensure that the boiler we install is going to serve you very well over a long space of time, not just for the next few months or so. We make a conscious effort to use boilers that are reliable, energy-efficient and that have a great reputation.
One of the brands we tend to install is Baxi, which are one of the leading manufacturers of boilers. For more information, please check out our Baxi page.
Still not sure why you should choose us? Read through the reviews left by our customers by visiting our reviews page.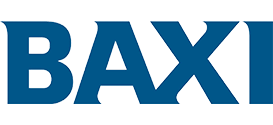 Contact us for a free quote
Our engineers are available across Ryton, Hexham, Corbridge, Newcastle, Gateshead and the surrounding areas. If you'd like to arrange a free quote on a new boiler installation, please do not hesitate to get in touch with us today. Even if you're not quite at that point and would like to ask us a few questions first, we'd love to speak with you.
To get in touch, please contact us by giving us a call on 07506 544773 or by sending us a message via our contact form, whichever is more convenient for you.
You can also use our free online tool where you answer a few questions and we'll provide you with an instant estimate on a new boiler installation that's tailored to your property's requirements. Click the button below to get started.
We hope you choose Greenside Plumbing & Heating for any boiler installation services that you may require.