Boiler Servicing across Gateshead
We are available throughout Ryton, Hexham, Newcastle, Gateshead Corbridge, Ponteland and the surrounding areas.
Make sure your boiler is ready for the year by getting it serviced! Here at Greenside Plumbing & Heating, our engineers are Gas Safe registered and have plenty of experience when it comes to servicing boilers. To book yours, simply get in touch with us by calling us on 07506 544773 and our fully trained and highly friendly heating engineers will be happy to help!
Jump to: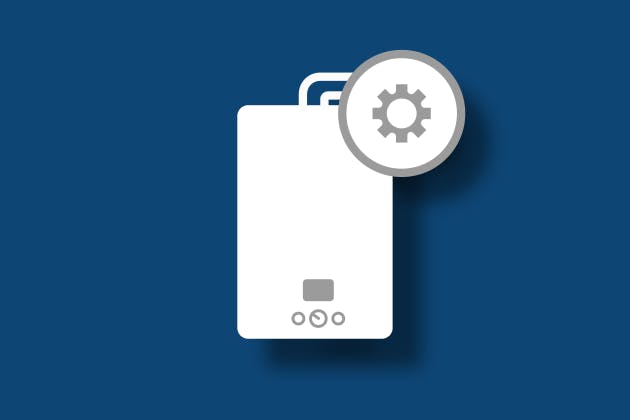 Our Boiler Service Checks
When you book a service with us, our fully qualified heating engineers thoroughly check all major components in your boiler, including filters and heat exchangers. We will also turn it on to check the pressure level of the gas is being released at a safe level.
Once your boiler has passed all the necessary tests and meets our requirements, we will issue a Gas Safety certificate to verify your boiler has been fully serviced. We have serviced many boilers throughout Ryton, Hexham, Newcastle, Gateshead, Corbridge and Ponteland, head over to our gallery page to view our previous work.
Our tips on how to maintain your boiler after it is serviced
Boilers get used a lot during the winter and there are a few things that you can do that will help maintain your boiler. Some of the things you can do include:
Checking for cold spots and bleeding your radiators if needed
Insulating your pipes to prevent them from condensate backfill
Monitor the boiler pressure
These are just a few things we have mentioned, if you would like to know more, simply ask our heating engineers after they have completed servicing your boiler and they will be happy to give you their expert advice.
Why do you need to hire a Gas Safe registered engineer?
Engineers that are Gas Safe registered have been trained to follow the laws and regulations. They're also certified to perform safe gas work and have a sharp eye for repairing any problems with your boiler, so you can be assured knowing you're in good hands.
The most significant benefit of being gas safe registered is that our work is regularly assessed, guaranteeing that all work is finished to the highest standard. If you are not happy with the work carried out or the gas work has not been carried out safely and correctly by the heating engineer you have hired, the Gas Safe register makes it easy for you to send in a complaint too.

Finally, if you are a landlord, it is a legal requirement for you to hire a Gas Safe registered engineer to service your boiler and issue a gas certificate.
Here at Greenside Plumbing & Heating, we are Gas Safe registered, when you get in touch with us to book our services or when our heating engineers arrive at your home, simply ask us to show you our Gas Safe ID and we will be happy to show it upon request.

Advantages of getting your boiler serviced
So you've determined that your boiler could benefit from a service... After scheduling your annual boiler service with us, you can look forward to plenty of advantages! Here are a few examples:

Lower your annual heating costs
Servicing your boiler, becomes more efficient, therefore keeping your annual heating bills low. A boiler service has the added benefit of reducing wear and tear on boiler parts, which results in lower monthly operational costs. It's an excellent approach to help your boiler system function more efficiently for a longer period of time.

Prevents chances of breaking down
When boilers are serviced on a regular basis, the risks of it breaking down are considerably decreased. This is because a heating engineer is able to detect faults earlier and fix them, giving you peace of mind.

Make your boiler more energy-efficient and environmentally friendly
With its ability to heat your home faster and emit fewer carbon emissions, a well-serviced boiler keeps the 'new boiler feel.' You can help the environment and lower your carbon footprint by reducing the quantity of natural gas used by your boiler system.

Reduce the likelihood of dangerous gas or carbon monoxide leaks

When you have a gas boiler, you run the risk of both gas and carbon monoxide leaks. Both of these chemicals have the potential to harm you and your family. Regular boiler maintenance, and a well-tested carbon monoxide alarm, can help you avoid a carbon monoxide or natural gas leak in your boiler system.

(More: Benefits of Boiler Servicing)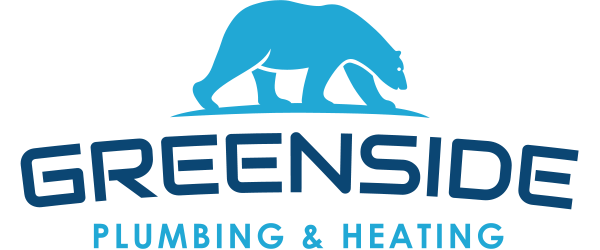 Ready to book a boiler service?
Our Gas Safe registered engineers are available throughout Ryton, Hexham, Newcastle, Gateshead, Corbridge and Ponteland. You can book a service by either calling us on 07506 544773 or sending us a message using our contact form and we will get back to you shortly.
We hope you choose Greenside Plumbing & Heating for any boiler service checks that you may require.