Do you have any concerns about whether your boiler needs to be repaired? If you are concerned and wait, a boiler breakdown or a significant problem could occur. If you notice any of these symptoms with your boiler, you should have it checked out as soon as possible to avoid future problems.

Greenside Plumbing & Heating's heating engineers specialise in boiler repairs in Hexham, Ryton, Newcastle, Gateshead, Corbridge, and Ponteland. Call 07506 544773 to speak with one of our Gas Safe registered engineers.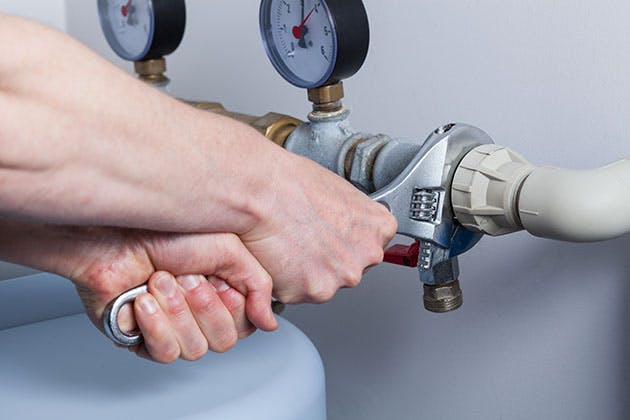 5 symptoms that show your boiler needs to be repaired
There is no heat or hot water
Is your boiler taking longer than usual to heat up? Or does it never get hot? This is a clear indication that your boiler is faulty. If you require the services of a qualified, accredited, and approved heating engineer, please contact us using the information provided below!

Leaks
A leak, no matter how big or small will do more damage to your boiler. Leaks have been related to issues with humidity, mould, and internal boilers. If you notice any leaks, have your boiler inspected as soon as possible.
The pilot light is off
When your pilot light goes out, it usually means there is a problem with your gas supply. If you notice this, contact a Gas Safe registered engineer to investigate. Gas Safe registered engineers are not only trained but also completely qualified to undertake gas work.

Boiler Pressure
Leaks are commonly the source of low boiler pressure; if your boiler pressure is less than one, contact our heating engineers to visit & have a look!
Freezing of condensate pipes
If the condensate pipe freezes, the boiler will not function properly. This is because your boiler's sensors will detect that it has become clogged. There are several methods for thawing a frozen pipe, but if you'd rather leave it to the pros, we're here to help.
Are you looking for boiler repair in Hexham, Ryton, Newcastle, Gateshead, or the nearby area?
We offer boiler repair services in Hexham as well as the surrounding areas. You can reach us by phone at 07506 544773 or by completing our online contact form, and we will gladly assist you.