Boiler Repair Specialists in Newcastle
Look no further than Greenside Plumbing & Heating for boiler repair services throughout Newcastle and the surrounding areas.
Boilers tend to stop working when you least expect it, which is why our boiler experts are on hand to assist you with any boiler repair services that you require throughout Newcastle upon Tyne. For more information about our services, get in touch by calling us on 07506 544773.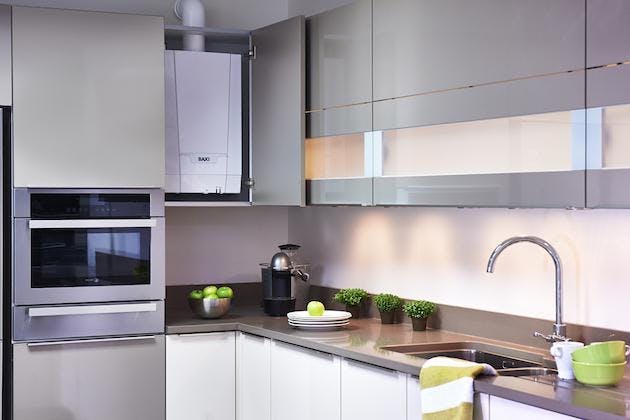 Our Boiler Repair Services in Newcastle
It may be frustrating and irritating to discover that your combi or gas boiler has stopped functioning, especially during the winter. We can provide professional and reliable boiler repair services in Newcastle. We have many years of experience in the heating industry and are fully confident that we can get your boiler up and running in no time. Our boiler experts are experienced in repairing a range of boilers from various brands, including Baxi.

Baxi Boiler Repairs Newcastle
From diagnosing unknown fault codes, and replacing components to ensuring your Baxi boiler is back to working as it used, our boiler repair engineers can help you with any issues you may be experiencing with your Baxi boiler.
We also take pleasure in providing a high-quality, dependable service, and you can be certain that all of our heating engineers are Gas Safe registered, so you can count on us! For more information, get in touch by viewing our contact details below.

When should you get your boiler repaired?
If you see any of the following, stop using your boiler and get it examined as soon as possible:
A yellow flame is seen.
When the boiler is on, strange odours emerge.
You become aware of general wear and tear.
The boiler is leaking water.
It takes a long time for radiators to heat up.
The boiler or heating system makes a lot of noise.
Energy bills are increasing.
It requires frequent maintenance.
Are you experiencing an issue that we have not listed above? Make sure you speak with a qualified engineer to find out more.
Book a Heating Engineer in Newcastle
Need a qualified engineer to repair your boiler in Newcastle? Call our team on 07506 544773 or send a quick message using our contact form and we'll get back to you shortly.